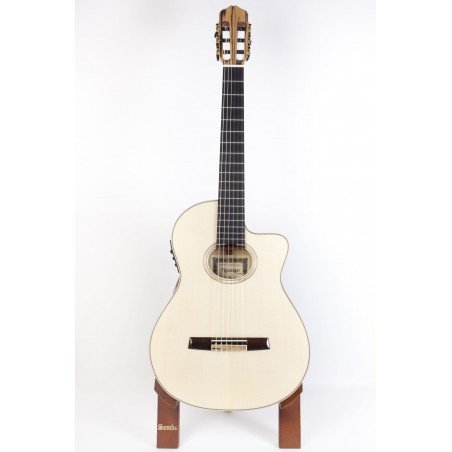  
Raimundo 633E
Cut-away guitar with a totally different design. European spruce top, white ebony sides and back, oval mouth with engraved rosette and trussrod to regulate the neck angle.
Cover - Pine   
Overhead - White Ebony
Earrings - White Ebony   
Frets - Alpaca
Background - Ebony Balnco   
Nut - Bone
Mast - Cedar   
Silleta - Bone
Fingerboard - Ebony with dots   
Headstock - Gold
Bridge - Palo Santo   
Form - Standard
Profiles - Sycamore   
Finish - Gloss
No customer reviews for the moment.
16 other products in the same category: