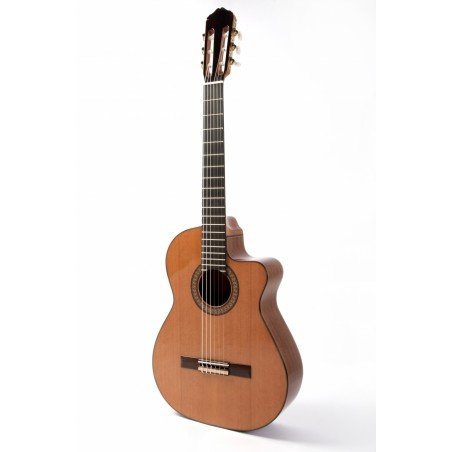  
Raimundo 610E
Cut-away guitar with solid mahogany sides. With a cedar top it gives a really warm sound.
Cover - Cedar or Pine   
Overhead - Palo Santo
Hoops - Sapelly   
Frets - Alpaca
Background - Sapelly   
Nut - Bone
Mast - Cedar   
Silleta - Bone
Fingerboard - Palo Santo with dots   
Headstock - Silver
Bridge - Palo Santo   
Form - Standard
Profiles - Palo Santo   
Finish - Gloss
No customer reviews for the moment.
16 other products in the same category: