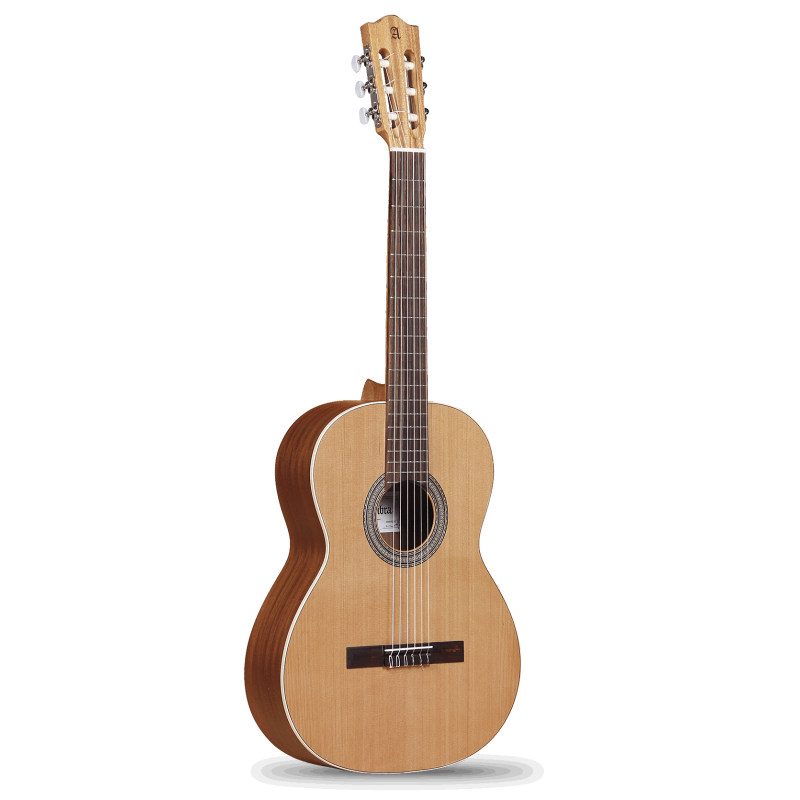  
Alhambra Z-Nature Estudio
The Alhambra Z-Nature guitar is an instrument for beginners, of very good quality and very affordable.
In this instrument the steps of the construction process have been reduced, as well as the total cost of production. Furthermore, it is important to point out that the Alhambra Z-Nature, like the other instruments of Guitarras Alhambra, is completely built in Spain.
 
A process of elaboration totally controlled and with all the guarantees in the product, in the respect to the environment, social responsibility and control of toxic products.
 
With its natural satin finish, the pores of the Z-Nature guitar remain open, allowing the sound of the guitar to have a great resonance.
 
With the Z-Nature model, it has been possible to define an instrument with great volume and excellent comfort. Everyone who tries this guitar is pleasantly surprised by its power, timbre quality and feel.
 
The pieces of the saddle and nut are made of melamine, a material that transmits a lot of sound and offers a round, very balanced sound.
 
The open-pore varnish, besides making a beautiful guitar, reduces the overall weight. The light weight is very interesting for the little ones because they have to carry it around and the weight reduction is very important.
 
The Z-Nature model has a simple but very careful design, a design that expresses its natural beauty. A Samanguila handle has been used.
 
With a solid cedar top, the Z-Nature model is a safe choice for beginners with an excellent price/performance ratio.
 

As described above, it is a model with a good finish, resistant and with a good quality - price ratio, but also with a powerful sound.
A very interesting quality when looking for an instrument to accompany or play different musical styles.
No customer reviews for the moment.
16 other products in the same category: